CHECK OUT THE NEW CLUB HISTORY PAGE
SEPTEMBER CLUB MEETING
FOX HUNT / POTLUCK - BAR-B-QUE
STOCKTON MOOSE LODGE PICNIC GROUNDS
9035 N DAVIS RD, OFF THORNTON RD
MEET N GREET 6:00 PM
DINNER STARTS AT 6:30 PM
MEETING / FOX HUNT AT 7:00 PM
The club will be gathering on Thursday September 13th for our Pot Luck / Bar-B-Que Dinner meeting and Transmitter (Fox) Hunt. All members, non-members wanting to check out radio direction finding, and spouses are encouraged to attend!
The meeting will start at 6:00 PM with people arriving and enjoying each other's company. A great time to get to know a new member, meet a member's spouse or just sit back under the trees and relax.
Dinner will be served by 6:30 with Bar-B-Que chicken, hot dogs and hamburgers served by the club. Members and Guests are asked to bring a compliment to the meal as follows:
Call Sign suffixes A - F Salad or Appetizer
Call Sign suffixes G - L Side Dish
Call Sign suffixes M - R Drinks
Call Sign suffixes S - Z Desert
Members of the Moose Lodge will be grilling chicken, hamburgers and hot dogs. Please sign-up on the club website by clicking the

LINK HERE
so we can get a count and have enough food.

Any Questions contact John NZ6Q or Annie N6ACL or Ed N6XMA
AUGUST CLUB MEETING
REPORT


The August meeting was held at The Amblers Club, starting at 7:30PM. Several members met prior to the meeting for dinner at Mountain Mike's Pizza and a few came early to share a libation and fun at the bar.
On the business meeting agenda, John NZ6Q started the meeting by having members introduce themselves. The treasurer's report was delivered by Paul N6KZW as KC6RRR was ill. He reported our bank balance was in good shape, our membership number stands at 70 and there were no new bills to pay. Our event coordinators Ed N6XMA and Mark W6SXA reported on several upcoming events. First, HamCram is Saturday, August 11th with about 20 pre-registered. On September 22nd, we will have Elmer University at the Fire Station. This will be more focused on "hands-on" classes and new hams will have opportunities to build simple antennas and get hands-on experience. Our next meeting will also be our transmitter hunt and Bar-B-Que, Thursday night September 13th, starting at 6:00 PM at the Moose Lodge Picnic Grounds located on Davis Road just north of Thornton Rd in North Stockton. California QSO Party is coming the first weekend in October and we need to get ready for our next big on-the-air event.
Ron KG7OR presented a very interesting history of the name of our club, it's origins and many of the 'key players' who started both the Stockton & Delta Amateur Radio Clubs. It was very interesting to learn how the no-code Technician License started by the FCC in the 1950s lead to the creation of the Delta Amateur Radio Club.


The meeting was adjourned at 8:35 PM. Our next meeting is scheduled for Thursday, September 13th starting at 6:00 PM with Bar-B-Que dinner and potluck. Our Transmitter Hunt program by Mike K6MDS will follow.
SACRAMENTO HAMFEST
SATURDAY SEPTEMBER 15TH
0700 - 1200
The Western Placer ARC is hosting the 12th Annual Sacramento Hamfest in Lincoln CA.
All the arrangements are completed. Early morning donuts and coffee are on order. Drawing prizes from our sponsors are ready to go. All we need is YOU.

Look for us at McBean Park in Lincoln CA near the bandstand.

Vendors: Vendors may arrive at 6:00 AM to set up, enter at 2nd and D Street entrance, near the baseball diamond. A parking stall is still a bargain at $10. You will need to provide your own tables.

Buyers: Buyers may arrive at 7:00 AM or later at McBean Park Drive (4th) and A Street entrance, near the pool. Bring your big ol' roll of cash to procure lots of new treasures.
This Ham Fest is getting bigger with each passing year.
We hope to see YOU there! Click on this LINK for more information.
53rd Running Of The CQP!
1600 UTC
October 6, 2018
to 2200 UTC
October 7, 2018
CQP 2018 Begins:
GREAT CALIFORNIA SHAKE-OUT
OCTOBER 18TH AT 10:18 AM
The Stockton-Delta Amateur Radio Club will join hundreds of other volunteer radio groups statewide to participate in the 2018 Great California ShakeOut Earthquake Preparedness Exercise.
Club members and other local hams are encouraged to take a 10-minute break from their job on Thursday, October 18th AT 10:18 AM and check into the 147.165Mhz W6SF repeater. Ed, N6XMA will be net control station. The exercise should take 5 to 10 minutes to complete and what a great way to demonstrate amateur radio to your boss, co-workers and friends.
Please check in with your location and a mock "damage assessment". Include also the response capabilities of your station. A typical check-in might sound like this:
(after acknowledgment by net control) "This is NZ6Q, John in North Stockton, minimal local damage, available for mobile response with 2M/440/HF mobile and 2M/440 portables".
**** Put a reminder on your work calendar and ask your supervisor for the time and to join you ****
PACIFICON 2018 IS COMING SOON!
SAN RAMON VALLEY MARRIOTT
CLICK ON THIS LINK FOR MORE INFORMATION
Get Your Ham Radio License in Just 1 Saturday!
Saturday, October 13th, 2018
8:15am-3:30pm – Doors Open at 8:00 AM
Stockton Fire Station 2 – Training Division
110 W Sonora St, Stockton, CA 95202
HamCram is an easy way for emergency workers (paid and volunteer), CERT team members and others who might use Amateur Radio in an emergency to get their licenses.

It is also an excellent way for current hams to help family members get their licenses.
There is no easier or quicker way to get a ham license.
HamCram is for persons seeking their first license (Technician Class) as well as current hams seeking to upgrade from Technician to General Class or General Class to Extra.
Cost for the one-day event is $25 and preregistration and prepayment are strongly encouraged.

If you have ever wanted to get your license (or know someone who should), now's the time!
Register www.w6sf.org/hamcram.html
RADIO SHACK TO OPEN MINI OUTLETS INSIDE HOBBYTOWN STORES
The nearly century-old, twice-bankrupt retailer has signed a deal with HobbyTown USA to put a mini RadioShack outlet in some 50 HobbyTown USA stores across the country that would sell items that might appeal to radio amateurs and experimenters. Those locations will be identified with RadioShack signage.
HobbyTown markets remote-controlled cars and boats as well as drones and other hobby-related merchandise.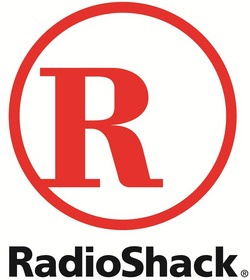 RadioShack shuttered all of its company-owned retail outlets. Its last unsuccessful effort to bail itself out of debt involved a deal with cellular provider Sprint. HobbyTown USA has 140 retail outlets, and, according to the Post article, RadioShack eventually could carve out a presence -- on the order of 500 square feet -- in all of them.
Stores in HobbyTown USA's headquarters town of Lincoln, Nebraska, as well as in Parker, Colorado, and Mooresville, North Carolina, will be among the first to host RadioShack express concessions.
"HobbyTown is purchasing the RadioShack merchandise and offering it to its hobbyist customers who need the tools, wires, and other accessories that RadioShack makes," the Post article said.
The article quoted Steve Moroneso, chief executive of General Wireless Operations Inc. -- an affiliate of hedge fund Standard General, which acquired RadioShack in 2015 -- as saying that RadioShack's strategy now is not to own brick-and-mortar stores. RadioShack came out of bankruptcy in January with 400 dealers, an online retail presence, and a distribution center. General Wireless acquired the 1,743 retail outlets that survived RadioShack's 2015 bankruptcy.
Moroneso also told the Post that there is "plenty of interest from dealers who want to open a full-line Radio Shack." Read more.
FIELD DAY PICTURES
CHECK OUT YOUR
Stockton – Delta Radio Amateur Radio Club at:
CHARLIE'S VINEYARD
12990 N DeVRIES RD, LODI
Saturday, June 23rd and Sunday, June 24th
Thanks to Bob KM6ONS and Dave N6LHL for these shots....


Photo Album Gallery Place Holder - Please wait while the Photo Album loads. If the album does not show, please refresh the page to try again.
Twice a year, ARRL offers an event designed to promote Amateur Radio to our youth. Kids Day is designed to give on-the-air experience to young people and hopefully foster interest in getting a license of their own. It is also intended to give older hams a chance to share their station and love for Amateur Radio with their children.
This June 16th, Bob K6DGQ, Ron KG7OR and others will again be taking Kids Day out to the Galt Public Library. The ARRL even picked up on the story from the Galt Herald and you can read that here: ARRL MEDIA HITS PAGE
The W6SF club also activated Kids Day at the Margaret Troke Library in Stockton. Ed N6XMA and Mark W6SXA have been working with the library to set up a station on Saturday June 16th from 10:00 AM to 2:00 PM. After a few glitches in set-up, we were on the air by about 10:15 AM. Big thanks to Gayle KK6RAO who help get things set up, but also stayed the entire event and gave great demonstrations to the kids. We want to give as many children as possible at the library an opportunity to get on the air. We had as many or more adults than kids stop and look at our station with 3 saying they were going to come to the HamCram in August.
The librarian was also very pleased to have us on-site. She not only committed to reserving us better space in January for Kids Day 2019, but to also promote HamCrams through the library's bulletin board and counter space.

While we would have liked more kids to see our set up, we had pretty tough competition from two movies being shown that day in the library as well.
MUSEUM SHIPS WEEKEND
WELCOME ABOARD THE
USS LUCID
MUSEUM SHIPS WEEKEND
REPORT
Museum Ships Weekend is in the log books and what a weekend it was. The radio fun started Friday night on June 1st with contacts on 20M 40M phone and on FT-8 from our "ground station" just outside the ship.

Saturday morning started early with 40M CW contacts including Russia, Japan and China on our inverted-L antenna with 300 watts, then onto the 20M 3-el Yagi mounted on top of the ship.
Emilia KI6YYT and her crew from the YL Ladies of the Net on 40M arrived and continued operating most of Saturday afternoon until just before dinner time. We were also visited by several scouts with scout Amy getting on the air and managing a very weal contract with a station on Oklahoma.
Dinner was delicious. Steve and the crew from Chuck's on Pacific really created a delicious feast of Prime Rib, Mashed potatoes with gravy, vegetables, and a delicious pudding dessert.
This was a great operating event with lots of support for our new hams. Speaking of which, Bob N6TCE and the HamCram crew tested 9 new hams on board the ship. One young man came from Reedley (south of Fresno) to pass his Technician license.
The story is best told in pictures. Please enjoy these below and I will add more as I receive them.
Photo Album Gallery Place Holder - Please wait while the Photo Album loads. If the album does not show, please refresh the page to try again.
CLUB REPEATERS
Located in the Sierra Nevada Mountains at 2500 feet, the club repeaters cover the Southern Sacramento and Northern San Joaquin Valleys. The call-sign is W6SF and can be heard on 147.165 MHz and on 442.250 MHz with a PL of 107.2 Hz. Club simplex frequency is 147.51 MHz.
SDARC also has a UHF repeater, operating independently, on 444.575+ PL 107.2. This is a local low level Stockton repeater with the call W6SF. As the project progresses, three receiver/voters will be installed via T1 phone lines and the addition of IRLP linking to other repeaters.