CHRISTMAS DINNER / CLUB MEETING
THURSDAY DECEMBER 14TH 6:30pm
CHUCKS AT PACIFIC AVE BOWL
Chuck's At Pacific Ave Bowl was chosen as the sight of this years Christmas Dinner and Year End Celebration.
The club with gather at 6:30 in the banquet room at Chuck's with dinner served at 7:00PM. This year's menu includes:
PRIME RIB!!!
Roast Chicken Breast
Freshly Baked Dinner Rolls
Salad
Oven Roasted Vegetables
Spinach Dip Appetizer in a Bread Bowl
Special Recipe Bread Pudding Dessert
Tea, Water and Coffee are also included.
Members and Guests wishing to add an adult beverage to their Christmas Cheer may do so at the bar located between the banquet room and the bowling alley.
The cost is only $15.00 per person and can be paid through paypal by going to the
Event Sign-Up Page
on the club website. There is a $1.00 convenience fee added to paypal payments. Bring plenty of cash as the club raffle will include several new Amateur Radio items offered as prizes.
The program will include a slide-show year in review of the many club activities in 2017 as well as presentations from club officers.
Sign-up early and reserve your spot! With over 70 local members, let's make this a great celebration!!
Raffle Prizes include the new Baofeng UV-25X4 Mobile Transceiver package, New Radioditty DMR handheld, a Diamond X-50 2M/440 base station antenna, and a Baofeng UV5-R portable radio. Be ready to purchase your $1 and $5 tickets.
Raffle tickets are $1 for smaller prizes or 6 for $5 and $5.00 for larger prizes or 5 tickets for $20.00
Photo Album Gallery Place Holder - Please wait while the Photo Album loads. If the album does not show, please refresh the page to try again.
NOVEMBER CLUB MEETING REPORT
2018 BOARD MEMBERS ELECTED
CHRISTMAS DINNER VENUE CHOSEN
The November meeting was held on Thursday, November 9th at 7:30 PM at the Bear Creek Community Church.
Election of the 2018 Board Members was held. Your 2018 slate of officers are:
President (2nd term) John NZ6Q
Vice-President Mark W6SXA
Secretary Eric W6INP
Treasurer Paul KC6RRR
Call-Sign Trustee Charlie WB6NVB
Member At Large Bob N6TCE

Congratulations to Mark W6SXA for being Elected to the office of Vice President to replace Paul N6KZW. Since Paul stepped aside at the beginning of the meeting and there were no other nominations for office, the officers were elected by a show of hands of those present.

The membership reviewed venues for 2018 Christmas Dinner and chose Chuck's at Pacific Ave Bowl for the December 14th event starting at 7:00 PM. Please see the website and newsletter for sign-up information. The cost per person is $15.00 with a $1.00 convenience fee if you pay through paypal. $30.00 per couple. Spouses are encouraged to attend.

Mark W6SXA gave a presentation of antennas and antenna analyzer use which was very impressive. This was a very short example of the more in-depth program at Elmer University.
NASA ON THE AIR (NOTA) YEAR LONG SPECIAL EVENT BEGINS DECEMBER 11TH
The Amateur Radio clubs at National Aeronautics and Space Administration (
NASA
) centers around the US have invited the Amateur Radio community to join the NASA On The Air (
NOTA
) special event. NOTA gets under way in December and continues through December 2018. In addition to being the agency's 60th anniversary, 2018 will mark 50 years since NASA orbited the first human around the moon, and 20 years since the first elements of the International Space Station (ISS) were launched into low-Earth orbit.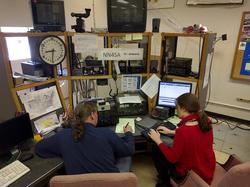 The Marshall Space Flight Center's NN4SA is one of the NASA Center stations that will be active during NOTA.
Starting on Monday, December 11, 2017, Amateur Radio club stations at various NASA centers and facilities will be on the air with special event operations to celebrate these monumental achievements, as well as current milestones. Some clubs will offer commemorative QSL cards, and a special certificate will be available indicating the number of NASA club stations worked on various bands and modes.
"We plan to have a web-based system for you to check your points total and download a printable certificate at the end of the event in December 2018," the NASA announcement said. "Points will be awarded for each center worked on each band and mode (phone, CW, digital, and 'space' modes -- satellites, meteor scatter, EME, ISS APRS)." That would, of course, include contacts with any of the Amateur Radio stations on the ISS.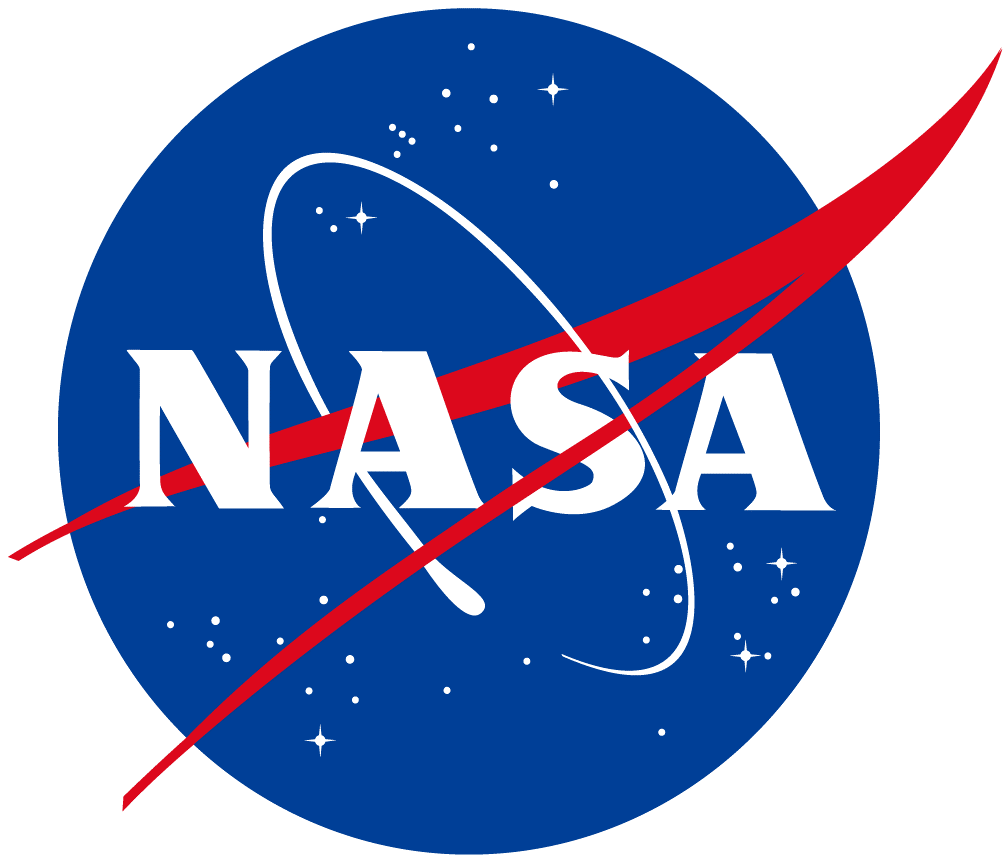 Key anniversaries during NOTA include the 45th anniversary of Apollo 17 on December 11, 2017, which kicks off the event; NASA's founding on July 29, 1958; the 20th anniversary of the ISS first element launch on November 20, 1998; the 20th anniversary of the ISS Node 1 Launch on December 4, 1998, and the 50th anniversary of Apollo 8 -- launched on December 21, 1968, and returned on December 27 -- marking the end of the event.
More information is on the NASA On The Air website. Participating Amateur Radio clubs and the NOTA event are independent of -- and not officially sponsored by -- NASA. Read more. -- Thanks to Rob Suggs, KB5EZ, NASA Marshall Space Flight Center Amateur Radio Club (NN4SA), and Kevin Zari, KK4YEL, NASA Kennedy Space Center Amateur Radio Club (N1KSC).
SUPPORT THE AMATEUR RADIO PARITY ACT TODAY!
Many of you have seen that the Amateur Radio Parity Act has been
introduced in the U.S. Senate as S.1534, and has been referred to
committee for review. At the JulyARRL board meeting at headquarters in Connecticut, it was stated that an estimated 90% of all new housing in the U.S. contains covenants, with the majority of those having boilerplate antenna restrictions. This means that as housing expands, Amateur Radio will face increasing restrictions.
It is important to realize that H.R.555/S.1534 is a bill resulting from
negotiations between ARRL and the Community Associations Institute
(CAI), both of whom have approved the wording of the bill. Some have
questioned whether this bill goes far enough to favor Amateur Radio. It
does! At this time, deed-restricted neighborhoods have the authority to
absolutely deny outside antenna installations, with no recourse. This
bill will guarantee the right of an amateur radio operator to have an
effective outdoor antenna. It is time for ALL of us to come together,
and get this important bill passed!
There have been a number of dissenting views on the internet stating that the Parity Act may do more harm than good. The ARRL has responded with a FAQ on the Parity Act information page on their website. You can access this document here.


http://www.arrl.org/amateur-radio-parity-act
We are now the closest we have ever been to obtaining antenna relief in deed-restricted neighborhoods. If passed and enacted, the Amateur Radio Parity Act will be the most important piece of Amateur Radio legislation since the FCCs 1985 PRB-1 regulation. That's over 30 years, or an entire generation, of no added antenna relief. To make S.1534 pass, however, we need your help again. Below is a hyperlink to an app called RALLY CONGRESS. By clicking on the link (or copying and pasting in your browser) and completing some contact information, within two minutes you will generate a letter that will let both of your respective U.S. senators know that you want them to vote for this bill. Time is critical as we expect the bill to be heard before committee soon, and if passed in committee, it could go to the floor of the senate for a vote within a matter of weeks. Please take a moment NOW to click on the hyperlink and share with your senators your support for S.1534, the Amateur Radio Parity Act.
California Hands-Free Law Revised
effective 1/1/2018
When Calif AB 1785 was passed in 2016 and went into effect 1/1/2017 there was immediate concerns raised by Amateur Radio Operators across the state.
Among other things, by varied interpretations it effectively prohibits use of ham radio and commercial radios while driving. This prompted the introduction of AB 1222 in 2017 to amend some of those inconsistencies.


The Governor signed into law as amended by AB1222 the following statute:
SECTION 1.
Section 23123.5 of the Vehicle Code is amended to read:
23123.5.
(a) A person shall not drive a motor vehicle while holding and operating a handheld wireless telephone or an electronic wireless communications device unless the wireless telephone or electronic wireless communications device is specifically designed and configured to allow voice-operated and hands-free operation, and it is used in that manner while driving.
(b) This section shall not apply to manufacturer-installed systems that are embedded in the vehicle.
(c) A handheld wireless telephone or electronic wireless communications device may be operated in a manner requiring the use of the driver's hand while the driver is operating the vehicle only if both of the following conditions are satisfied:
(1) The handheld wireless telephone or electronic wireless communications device is mounted on a vehicle's windshield in the same manner a portable Global Positioning System (GPS) is mounted pursuant to paragraph (12) of subdivision (b) of Section 26708 or is mounted on or affixed to a vehicle's dashboard or center console in a manner that does not hinder the driver's view of the road.
(2) The driver's hand is used to activate or deactivate a feature or function of the handheld wireless telephone or wireless communications device with the motion of a single swipe or tap of the driver's finger. (i.e. Push-to-talk)
(d) A violation of this section is an infraction punishable by a base fine of twenty dollars ($20) for a first offense and fifty dollars ($50) for each subsequent offense.
(e) This section does not apply to an emergency services professional using an electronic wireless communications device while operating an authorized emergency vehicle, as defined in Section 165, in the course and scope of his or her duties.
(f) For the purposes of this section, "electronic wireless communications device" includes, but is not limited to, a broadband personal communication device, a

specialized mobile radio device, a

handheld device or laptop computer with mobile data access,

a pager,

or a

two-way messaging device.

pager.
The removal of the term "specialized mobile radio" is a big help as it is the part of the old law that most closely resembled Amateur Radio. Although there is no exclusion for Amateur Radio, the current interpretation suggests that any mobile radio, mounted in the vehicle by some means and using a hand microphone is except from the law.

There is still some confusion as to whether an amateur operator, using his HT in the car either with a fixed antenna to the vehicle or the HT antenna, is or is not subject to a violation under the statute. It will likely take a court case somewhere in the state to make that correction.
So the new law is better than the old law but not as good as we hoped to get.
Photo Album Gallery Place Holder - Please wait while the Photo Album loads. If the album does not show, please refresh the page to try again.
CLUB REPEATERS

Located in the Sierra Nevada Mountains at 2500 feet, the club repeaters cover the Southern Sacramento and Northern San Joaquin Valleys. The call-sign is W6SF and can be heard on 147.165 MHz and on 442.250 MHz with a PL of 107.2 Hz. Club simplex frequency is 147.51 MHz.
SDARC also has a UHF repeater, operating independently, on 444.575+ PL 107.2. This is a local low level Stockton repeater with the call W6SF. As the project progresses, three receiver/voters will be installed via T1 phone lines and the addition of IRLP linking to other repeaters.
Plans are underway to install several voting receivers, strategically located on the 444.575 repeater (W6SF) in Stockton. The addition of these receivers will sharply increase receive capability throughout Stockton and Lodi with the use of a hand held radio. Check the repeater occasionally for the upgrade.
W6SF CLUB INFORMATION

MEETINGS: Regular meetings are held on the second Thursday of each month at 1930 hours, located at the Bear Creek Community Church, 11171 Lower Sacramento Road. Members, guests and people having an interest in amateur radio are invited to attend.

WEEKLY NET: The weekly net is held each Monday at 2000 hours on the above named repeaters. Members and visitors are invited to check in. There is also an unofficial get-together on Thursday evenings (Except meeting nights) at 1930 hours on 28.457 MHz. Amateurs with the proper license are encouraged to participate.