Use the HAMCRAM button to sign up for the next license session on Saturday, December 9th...
DECEMBER MEETING ANNOUNCEMENT
THURSDAY, DECEMBER 14th 6:00 PM
SHIPYARD RESTAURANT
AT THE PORT OF STOCKTON
2305 W WASHINGTON ST, STOCKTON
QST QST QST… The December meeting of the Stockton-Delta Amateur Radio Club will be held at the Shipyard Portside Restaurant, 2305 W Washington St, Stockton, on Thursday December 14th starting at 1800 hours.


This is our annual Christmas Dinner and Year-End Celebration!
We will have the entrance to the venue well lit to help those who haven't been there before! Also, a shuttle service is available – Contact Mark W6SXA, Joyce K6QBQ or Annie N6ACL.
Sign-up EARLY! The good folks at the Shipyard have kept the cost this year to the same as it has been for the past two years at just $25.00 per person / $50.00 per couple. Click on the EVENT SIGN UP TAB and you can complete your reservation form. Annie will have something special for you and your date. You can pay for your reservation in advance using PayPal for just a $1.00 convenience fee.
Dinner includes Chicken and Tri-Tip, roasted potatoes and vegetables, salad bar, dessert and coffee or tea beverage.

NO-HOST COCKTAIL HOUR / MEET N GREET: Starts at 6:00 PM
DINNER starts at 7:00 PM
FUN starts at 8:00 PM
DANCING at 8:30 PM


So… grab your spouse, significant other or just that friend that wants to "see what the ham radio club is all about" and join us for good food and good fun as we celebrate this year of amateur radio fun and club achievements.
CROSSBAND ACTIVATION OF BATTLESHIP IOWA'S NEPM SCHEDULED IN MEMORY OF PEARL HARBOR
SPECIAL EVENT STATION
DECEMBER 6TH - 9TH


As the representative of the National Museum of the Surface Navy at Battleship IOWA in San Pedro, California, the Battleship IOWA Amateur Radio Association (BIARA) will honor the sailors and ships previously home ported in San Pedro who were attacked on December 7, 1941, with special crossband activations of NEPM on December 6, 7, 8 and 9, 2023. We thank the ARRL and their legal support team for asking the FCC to approve our request for a waiver to allow FCC amateur licensees to work NEPM.
If you are in a country outside the jurisdiction of the United States' Federal Communications Commission please check the terms and conditions that govern your license.
When Pearl Harbor was attacked on 7 December 1941, seven of the battleships formerly homeported in San Pedro Bay weren't present. Eight Pacific fleet battleships

(Arizona, California, Maryland, Nevada, Oklahoma, Tennessee, West Virginia, and Pennsylvania)

were at Pearl Harbor and absorbed the brunt of the Japanese attack. Of these eight, three sank, one capsized, and four suffered varying degrees of damage.
With authority from the Navy and Marine Corps Spectrum Office Southwest, we will transmit using the IOWA's NEPM call sign on assigned military frequencies and listen for calls from the amateur radio community in their adjacent bands. NEPM will transmit on 14.375 MHz, 18.170 MHz, and or 21.856 MHz on J3E/USB and or A1A/CW. The operator will advise listeners as to where they are listening. We will most likely listen for you 10 KHz below the top of each adjacent band when working J3E/USB and 10 KHz above the bottom of each adjacent band when working A1A/CW. Amateur participants are reminded not to transmit on the NEPM military frequencies.

Operations on all four days are expected to be from 0700 to 1600 PST / 1500 to 2400 UTC.
QSL procedures can be found at https://biara.org. For specific questions in advance of the operation, contact w6hb@biara.org.
NOTE THE CHANGE IN FREQUENCY FROM 18.1625 TO 18.170. ALL HAS BEEN COORDINATED WITH THE NMCSO AND THE FCC AND THE WAIVER IS STILL VALID FOR FCC LICENSED AMATEURS TO WORK NEPM ON 12/6-9/23.
NOVEMBER MEETING REPORT
THURSDAY, NOVEMBER 9TH 7:00 PM
STOCKTON SAILING CLUB
4980 BUCKLEY COVE
STOCKTON, CA

The November meeting of the Stockton-Delta Amateur Radio Club was held at the Stockton Sailing Club Auditorium, 4980 Buckley Cove Rd in Stockton. All mem ers were invited to partake in "PASTA NIGHT". Annie N6ACL won a "Pasta Dinner" proze at Pacificon in October and decided to share it with the members. She served two different kinds of pasta, meatballs, red sauce, alfredo sauce and garlic bread. Salad was included compliments of Joyce K6QBQ.
The election of officers for 2024 was held. John NZ6Q nominated Al KN6IOK for the position of Secretary and he accepted. Annie N6ACL then stated she would step aside as Secretary so a ballot vote was not needed. The membership accepted and approved the white ballot.
2024 Officers are:
President .......................................... Charlie WB6NVB Vice President .................................. Steve KN6ZJJ Treasurer .......................................... Joyce K6QBQ Secretary .......................................... Al KN6IOK
John NZ6Q gave a presentation of "What's in Your Logbook" discussing and demonstrating good logging practices for HF operating and for EmComm events.
HAMCRAM / VE SESSION
DECEMBER 9TH
DOORS OPEN 7:45 AM

STOCKTON FIRE STATION #2 - BRET LAWES CLASSROOM
110 W SONORA ST, STOCKTON, CA 95202
Here's your chance to get your license and join the fun of ham radio! Did you know that during the recent storms and flooding around San Joaquin County, ham radio operators we still able to communicate, able to access their own email, data and internet sites. Ham radio operators are part of the teams that help the community through a natural disaster - The next HamCram study and test session will be held at Stockton Fire Station #2 - Bret Lawes Classroom, 110 W Sonora St, Stockton, CA 95202
If you are interested in doing a HamCram Study Session, OR you are testing for an upgrade, or you or a family member wants to get your license, please pre-register at www.w6sf.org/hamcram.html .
HamCram study session starts at 8:00 AM and the doors will open at 7:45.
The Test Only sessions will start at 3:00 PM
Sign up for the next HamCram clicking the link here.
ARRL 10-METER CONTEST
DECEMBER 9TH – 10TH
The 10-Meter contest is open to any licensed operator as Technician Class licenses have 10-Meter voice and CW privileges. With the solar cycle on the rise you could work all 50 states or even 100 countries in a weekend.


Objective: For Amateurs worldwide to exchange QSO information with as many stations as possible on the 10 meter band.


Dates: Second full weekend of December. Starts 0000 UTC Saturday; runs through 2359 UTC Sunday (December 9-10, 2023)


Click Here for the Complete ARRL 10-Meter Contest Rules (PDF)
JANUARY 1ST, 2024 0000 - 2359 Z

(THAT'S 4:00PM ON DECEMBER 31ST TO 4PM ON JANUARY 1ST)
Even if you copy at 5 words per minute, get out that straight key (no built-in electronic keyers) and tap out some QSOs for this once a year event. People will match your speed and work with you. You can even learn enough CW in the next few weeks to tap out a few QSOs. TRY IT!
Objective: This 24-hour event is not a contest; rather it is a day dedicated to celebrating our CW heritage. Participants are encouraged to get on the air and simply make enjoyable, conversational CW QSOs. The use of straight keys or bugs to send CW is preferred. There are no points scored and all who participate are winners.


Terms Of Entry

- Entrants agree to be bound by the provisions and intent of ARRL contest rules.
- Entrants agree to be bound by the regulations of their national licensing authority.
- Entrants agree to be bound by the decisions of the ARRL Awards Committee.
- Log contents used to determine final score and awards will be available to the public.
- All entries become the property of the ARRL.

All authorized Amateur frequencies, but activity has traditionally been centered on the HF bands.

Log Submission Deadline

Entries for Straight Key Night must be received by January 31. Votes for 'Best Fist' and "Most Interesting QSO" will be tabulated and included in the results.

Great California ShakeOut Drill Reported a Success
Editor's Note:
Tuolumne County Amateur Radio and Electronics Society (TCARES) members Rich Combs, KN6HSR; Ned Sudduth, K6NED, and Toni Sudduth, K6TNI reported that the October 2023 Great California ShakeOut exercise was an "outstanding" success. Here is their story as reported to ARRL News:
"This is a drill. Drop! Cover! Hold on!" was the mantra for the Great ShakeOut exercise on October 19, 2023, at 10:19 AM in Tuolumne County, California.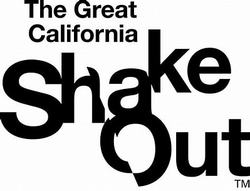 The Great ShakeOut is an annual international event that promotes awareness of how to prepare for and react to an earthquake. For the past 2 years, TCARES has used this event as an opportunity to test our ability to provide backup communication for the county public safety agencies. Considering that over the past year there have been two instances where primary communication systems went down -- one due to a fire, and the other due to a damaged T1 fiber optic cable -- this was a timely opportunity. It is a great chance to partner with first responder agencies, build trust, and develop awareness of mutual capabilities and needs.
There was an amateur radio operator stationed at the Tuolumne County Emergency Operations Center, which was operated by the Office of Emergency Services. After a preparatory simulated 5.0-magnitude San Francisco earthquake preamble at 10:19 AM, Ned Sudduth, K6NED, began taking check-ins from amateurs throughout the county with his wife Toni, K6TNI, who logged the reports. County Geographic Information System (GIS) staff loaded the real time of those hams on a map that was displayed on a TV. Tuolumne County is fortunate to have a backbone of four linked, 2-meter repeaters that cover almost the entire county.
There were 38 amateur radio operators providing reports on conditions throughout the county. In addition, we had four Neighborhood Radio Watch (NRW) communities using Family Radio Service radios, General Mobile Radio Service (GMRS) radios, and a few GMRS repeaters to add an additional 28 reports. Each NRW community has an embedded ham who monitors the NRW traffic, and then provides a summary to the Incident Commander during their check-in.
Considering it was a Thursday morning, we felt this was a great response. Participation increased from last year's check-ins. Although Tuolumne is a large county by area, it has a population of just more than 55,000, and it is primarily rural and mountainous in character. Nonetheless, the combination of NRW communities with embedded ham radio operators and a robust repeater system has shown that even when the power and internet are down, first responder operations can continue to operate, and communities can immediately communicate and mobilize to help themselves.
During the net, net control began by asking for regional check-ins based on repeater location, starting with the most remote corners of the county. Roll call was not conducted, but check-ins in small batches of three or four allowed for concise reporting with "yes" or "no" comments on the availability of grid power and telephone services. Most stations checking in had clear audio and delivered their local status professionally. Some stations learned they needed to make improvements. Stations at sites of interest, like schools or government buildings, were asked to state their affiliation with organizations like the Community Emergency Response Team, Search and Rescue, Crime Scene Unit, etc. Mobile units also checked in and made reports. Those in nearby counties checked in, too, and they reported their local situation reports.
Ideas for next year are already underway with plans to assign operators to specific locations like the local fairgrounds, hospital, Red Cross, fire stations, etc. The Automatic Packet Reporting System can also provide value next year with real-time location and status updates from mobile operators. Thanks to TCARES, the Tuolumne County Sheriff, the Office of Emergency Services, and GIS staff, and the radio operators who have made this an outstanding exercise for the last 2 years.
Thanks to TCARES for the information contained in this report.
In San Joaquin County
We held our net on the W6SF repeater starting a few minutes after the 10:19 AM earthquake. John NZ6Q was net control and worked through some rig issues during the net. We had 22 check-ins from around the county and the region on the W6SF repeater.
Several members switched to WinLINK to deliver "Did you Feel It" drill messages to the USGS and test the WinLINK capabilities. Over 10 people checked-in from the Omelet House on Hwy 99 at Cherokee Rd. Not a bad staging place to respond to posts at hospitals or County OES had this been a real emergency...

If you were at breakfast, could you have responded from the Omelet House directly to a deployment site? Would you have had to go home first? Something to think about when we are meeting our fellow radio operators...
W6SF CLUB BREAKFAST
THURSDAY MORNINGS 9:00 AM
THE OMLETTE HOUSE
CHEROKEE AND 99 ON THE WEST SIDE
OF THE FREEWAY
Club members and friends of Amateur Radio are welcome to gather at 9:00 AM on Thursdays for Hamz n Eggs Breakfast... This week is at The Omlette House, 3455 N Cherokee Lane in Stockton.

We enjoy a high level discussions of ham radio communications, rules, regulations, contesting, SOTAs, ARES gear and whatever else 'ya got.
DX, county and state , SOTA, and POTA hunters! This is a reminder that you are expected to attend Thursday's breakfast or face demerits on your FCC issued license.
Schmoozing starts about 8:30am so bring your latest stories, gadgets and lies to entertain everyone - get there early!
I hope to see you there! de N6LHL
VOLUNTEERS ON THE AIR
A YEAR-LONG AMATEUR RADIO EVENT
JAN 1 – DEC 31, 2023
2023 will be celebrated by ARRL as "The Year of the Volunteer." More information will be available throughout the year as the details are confirmed. However, the first adventure has been announced as a project called "Volunteers On The Air (VOTA)." Here we get 'points' for each contact made with another ARRL volunteer. So, if two ARRL members contact each other, they will each receive a point for that QSO. No special codes, sequence numbers, or section information needs to be passed. Make contact with a fellow ARRL member, and you each receive a point. Each of you must upload the contact to the Logbook of The World (LoTW), and your points are calculated when the QSO is matched. This could be an FT8 contact, a CW contact, a simplex 2M FM contact, an RTTY contact, or an SSB rag-chew.
To add more interest to the year-long operating event and help demonstrate the ARRL volunteers' value, each level of volunteer activity has been assigned a point level, shown in the table at http://vota.arrl.org For example, if you make a contact with John NZ6Q, the San Joaquin Valley Section Manager, you'll get 175 points for that one contact. So, I'll need to up my HF game to handle all the pile-ups coming my way in 2023. Maybe I need that 160M inverted L and another HF rig ! I'm hoping you will be able to get some certificates, or wallpaper, for your efforts.
More details on this are at http://vota.arrl.org and in the January 2023 issue of QST. So, get your gear running, make sure your LoTW connection is working, and see you on the air!!!
VOTA Program Rules
I'm sure these rules may be extended or revised, so please check http://vota.arrl.org for updates.
This starts January 1, 2023, at 0000Z.
This ends December 31, 2023, at 2359Z.
You must be an ARRL member. You can join or renew at https://arrl.org/join/
All QSOs must be uploaded to the ARRL QSO matching system, Logbook of The World (LoTW).
No repeater contacts are allowed.
Contacts can be made on any band (except 12 M, 17 M, and 30 M).
Contacts can be made on any legal mode of operation.
You receive 'points' based on the volunteer level of the ARRL member you contact. Points range from 1 point for an ARRL member to 300 points for Rick Roderick K5UR.
The point levels are listed at http://vota.arrl.org (Your favorite Section Managers are worth 175 points.)
Each QSO will get only one point value. For example, someone who is a member, a life member, and an Assistant Section Manager will be worth the value of the highest role, 35 points for the ASM role.
Logbook of The World (LoTW)
All the reporting for this VOTA effort will be handled automatically by the ARRL Logbook of The World (LoTD) QSO matching system. If you already log your QSOs from your favorite logging software and it uploads them to LoTW, you will automatically be enrolled in the project. Your QSOs will be verified normally, and the callsigns of the people you work will be searched to find the appropriate points (table shown at http://vota.arrl.org ) that you receive for each QSO.
But, if you aren't set up to use LoTW, now is the time to set it up. The LoTW quick-start page is a great place to start, and the "What is LoTW Document" explains the whole process. You must authenticate yourself with the system by receiving a postcard mailed to your FCC-registered address. You'll run a program called TSQL that is used by your logging program, N3FJP, N1MM, DX Lab Suite, or something else to authenticate and upload to LoTW. You can start the setup process now, and you'll be ready in a few days. Hold your logs until you get LoTW set up, and you can upload them when you get it all sorted.
If you need help setting up your LoTW account, watch some YouTube videos, contact your Elmer, or local club. If that fails, email me at nz6q@arrl.org, and I'll find someone to help you.
W1AW Remote Operations
As a part of the Year of the Volunteer celebration, the mystical callsign W1AW will be traveling to the corners of ARRL-land. ARRL members in each state/territory will be asked to operate their stations for two different weeks using the callsign W1AW/x where x is one of the local regions: 0, 1, 2, 3, 4, 5, 6, 7, 8, 9, KL, KH0, KH2, KH6, KH7, KH8, KP2, KP3, or KP4. For example, California's first week starts Feb 15 2023, at 0000z and will run through January 31, 2023, at 2359z, using the callsign W1AW/6. Each state will coordinate the time/band/mode slots throughout the week and hams will be able to operate their
Each state W1AW coordinator will make a schedule to optimize the on-air time for those interested in running the callsign. Contact John NZ6Q if you would like to be W1AW/6 between October 11th and October 17th. You can email to... nz6q@arrl.net

This is a great opportunity to get on the air and have some fun, maybe earn a W1AW Worked-All-States Certificate, talk to the President of the ARRL (I did during the Centennial QSO Party in 2014), meet a bunch of new people and learn more about the hobby while you're doing it.
THANKS DAVE NAVONE FOR THE LINK TO THIS COOL VIDEO ALL ABOUT HAM RADIO AND THE TV SHOW "LAST MAN STANDING"
W6SF
2019 FIELD DAY VIDEO
CHECK IT OUT!
THANK YOU DENNIS AD6DM
CHECK OUT OUR OWN BOB KM6ONS AND KYLE K6KDD ON GOOD DAY SACRAMENTO
AUGUST 28, 2018
CLUB REPEATERS
Located in the Sierra Nevada Mountains at 2500 feet, the club repeaters cover the Southern Sacramento and Northern San Joaquin Valleys. The call-sign is W6SF and can be heard on 147.165 MHz and on 442.250 MHz with a PL of 107.2 Hz. Club simplex frequency is 147.51 MHz.